Monday –   A Week, A Day, 9:45 Advisory, 3:20 AP Block 4 Tutorial
Tuesday –  A Week, B Day, 9:45 MMM, 3:20 AP Block 8 Tutorial
Wednesday – A Week, A Day, 3:20 AP Block 2 Tutorial
Thursday – A Week, B Day, 9:45 Seminar, 3:20 Block 7 Tutorial
Friday – A Week, A Day, 9:45 Clubs
---
Get ready for Crêpe Day!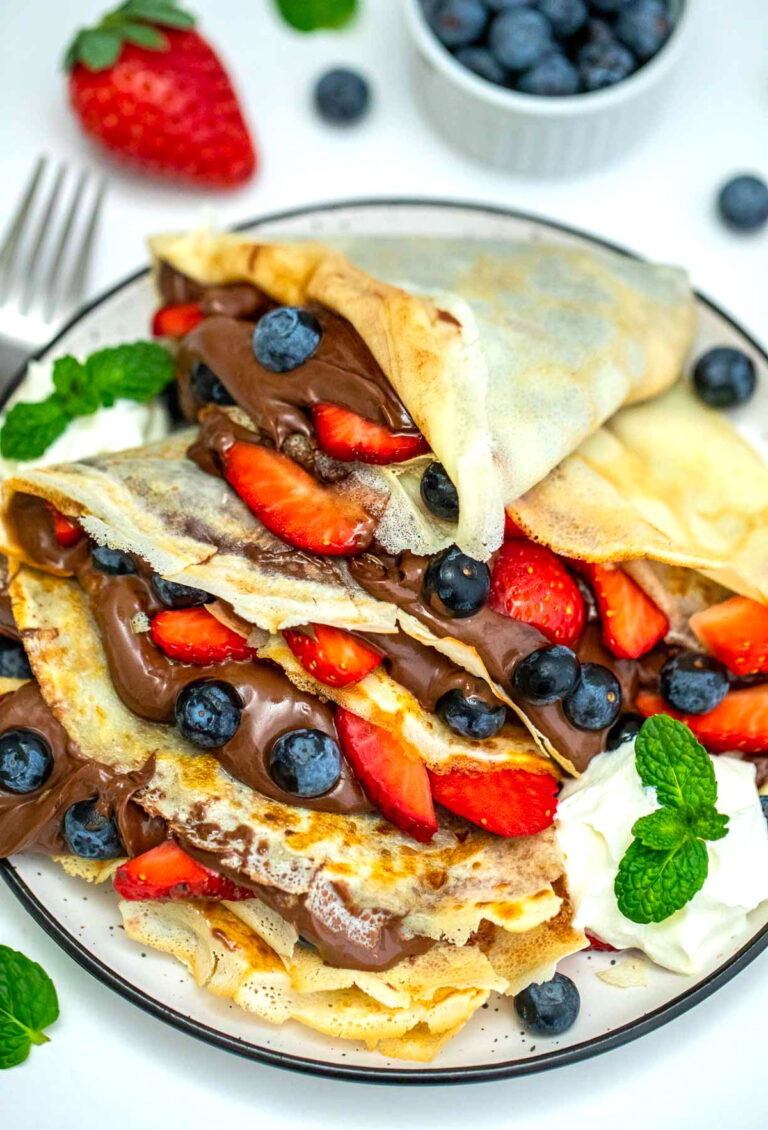 The French Club is happy to announce the return of our annual Crêpe Day Bake Sale for St. Barthélemy School in Terrier Rouge, Haiti! Although the school was forced to close last fall due to civil unrest, it was able to reopen this January, and funds raised will provide our sponsored student, Marc Octavia, with not just her education, but also food and healthcare. 
Join us on the Lampkin Patio on March 31st during both lunches to purchase Crêpes and other French desserts! The purchase of any TWO items earns you the chance to be entered in a drawing for a $50 gift card to Pauley's. And the advisory that purchases the most will win a dress down day (so be sure to identify your advisory when purchasing!) Venmo and cash accepted! Bon appétit!
---
New School Track Records!
Jamari Welch  Long Jump 21′-8 Feet (Jerry Arnold Invitational) 
Austin McGee 100 Meter Dash 10.79 (AJ Terrell Invitational) 
Josie Collins 100 Meter Dash 12.64 (Jefferson Invitational)
---
Junior/Senior Prom is Saturday, April 15 from 8:30pm-11:00pm at Graduate Athens (The Foundry). All attendees will need to have a ticket to enter (don't worry, tickets are no charge). More details next week!
If you plan on bringing a guest from another school, please have that guest complete this form and return it to the Deans by Monday, April 10. If you do not have a ticket, you will not be allowed to enter.
---
Sadie Jordan Tuesday March 28
Clara Dekle Tuesday March 28
Reece Foreman Wednesday March 29
Mrs. McRae Friday March 31
Dr. Moseley Friday March 31
---
Congratulations to both the boys and girls golf teams for strong performances this past weekend. The boys finished T-9 in a really strong field with good performance by George Barkley (T-13), John Manuel Newland (T-29), JD Williams (T-47), Wats Dorris and William Beckum. The girls finished 7th out of 22 teams with Kathryn DeLoach finishing (3rd), Emmeline Niolon (T-13), Maddie Conner, and Clara McLanahan all playing well and placing the highest we have ever placed in this event.
---
 
"Life is what happens when you're making other plans." John Lennon

In 1981, the Rolling Stones sang "A smile relieves a heart that grieves." Now, research is showing this to be true. Even a "fake smile" tricks the brain and causes the release of happiness hormones. Watch this interesting video to learn even more about this. AND if you want to learn other ways to increase your happiness, read this brief article to learn how to trigger the release of your happiness hormones- Serotonin, Dopamine, Oxytocin, and Endorphins.
---
---

---
SERVICE 
---